Albert Niemann (1834–1861) was a German chemist. He is best known for the discovery of cocaine (1.) (or rather its isolation in pure form, from coca leaves) (DOI:10.1002/ardp.18601530202), a feat which earned him his Ph.D. degree.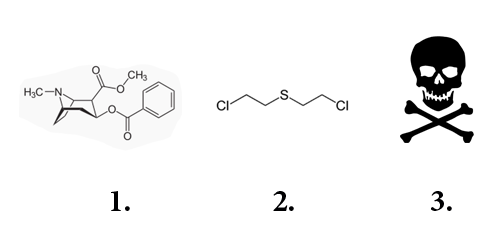 The same year, in 1860, during "experiments with ethylene and sulfur dichloride" (you know, casually mixing things, see-what-happens kind of attitude), he obtained bis(2-chloroethyl) sulfide (DOI:10.1002/jlac.18601130304), better known today as mustard gas (2.).
This before his 26th birthday. The wikipedia entry doesn't say from what he died (3.). Does anybody know? (Did he go Charlie Sheen?)
How was your chemistry career doing when you were 26?