Every now and then, company representatives contact me in hope that I mention their products or services on this page. In fact, mostly in exchange for nothing. I usually don't even bother to reply, as I assume I'm just one name among many on their email list.
The other day however, I got an email from someone relatively high up in a well-known company that provide database searches for chemists. It had everything: A professional copywriter would write the post for me, and I would be rewarded. With a $25 Amazon voucher. Ka-ching — financial freedom at last!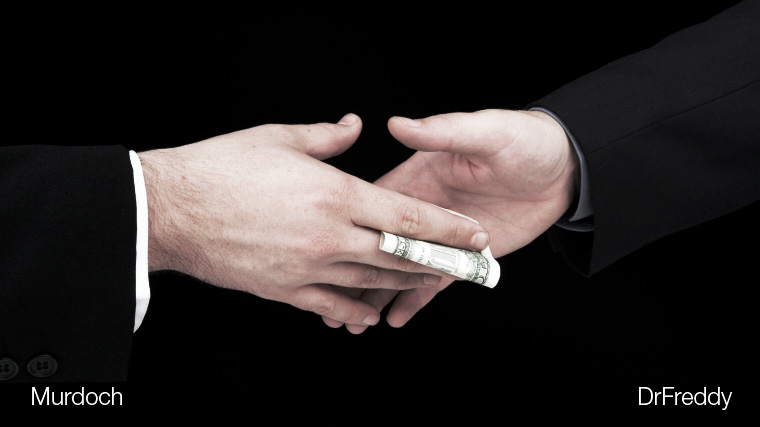 I responded back that I was flattered to be considered, and then added something like "…but could you please ask your boss if it would be possible to hook me up with a one-year full subscription to your service?", very well aware that it's worth at least $30,000.
Two days of silence, then this one-liner: "I regretfully have to inform you it cannot be arranged."
Don't take me wrong — I'm wide open to all kinds of corruption! But a $25 voucher doesn't quite cut it. Hit me with 6-8 digits and I promise to sell out completely.