After unpacking today's deliveries, one bottle stood out. The upside-down fish is creepy as hell. Also, I love the other GHS symbol that says 'no GHS symbol' – akin to the liar paradox – poetic almost.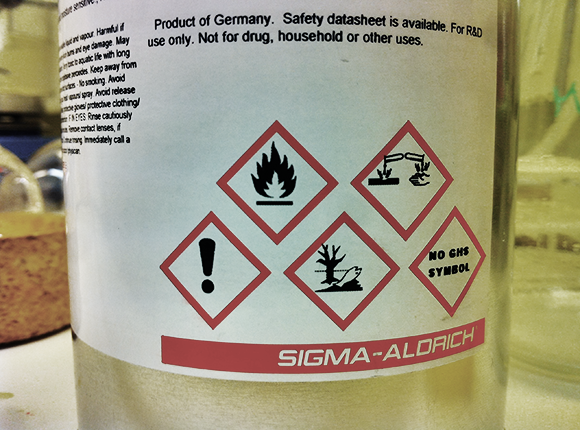 So… what do you think this could be? Hint: It is not fentanyl, sarin, Botulinum toxin or plutonium. Nah, this badass mofo is a chief compontent in for instance deodorant and dental cement.
Google CAS# 7646-85-7 if you fail to figure it out.