Today, the 26th of May 2013 an unnamed chemist travels across the Pond to resettle as a post-doc in the United States. I've been invited to join a blog shower (whatever that means), in which we, your fellow writers, celebrate your big day, hopefully with a tiny element of surprise, by posting more or less simultaneously.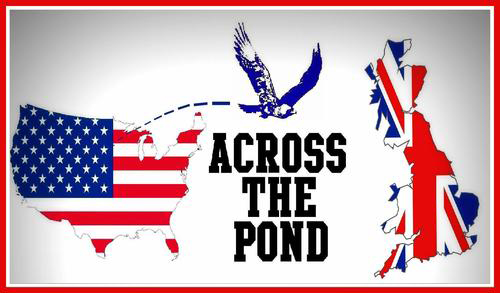 Figure 1. Across the Pond. Note especially that the trajectory of the eagle is depicted in a retrosynthetic fashion.
Dear BRSM, here we go.
1. What is your message for BRSM?
Work hard, but not late. Publish like a beast. Make many American friends. You are going to have a blast!
2. What is one postdoc survival tip you would give to BRSM?
You are no longer a graduate student, and you will not tolerate being treated as one. Make that perfectly clear from start. Work intense during office hours, but leave earlier the most of your group. They will respect that and come to see you as a person with integrity. Have a life outside the lab.
3. Do you have a fun story you could share from your postdoc and/or US academic experience?
One of my best friends bailed of out US grad school and resettled in Europe, because his Professor was a psychopath and treated all of his group like… nah, let's no go there. That was an outlier, of course. You'll be just fine!
4. A survival tip for living in the US? Share an idiom if you're American!
Completely drop all British slang. Don't say "Can I bum a fag, mate?" unless you really mean it. A fanny bag is not what you think it is. More here. One a more serious level, try to get a social security number. It makes stuff like opening a bank account, dealing with the IRS and getting a driver's license so much easier.
5. What would you like to see on BRSM blog in the future?
More of everything! Total synthesis, mechanisms and curly arrows–love the format as is.
6. Anything else?
Yeah, one little thing. Remember who still pays the bills for brsmblog.com and its hosting?… 🙂