Help a fellow chemist out here, I'm drawing a complete blank. Could somebody provide a hint about the actual, molecular composition of diesel fuel?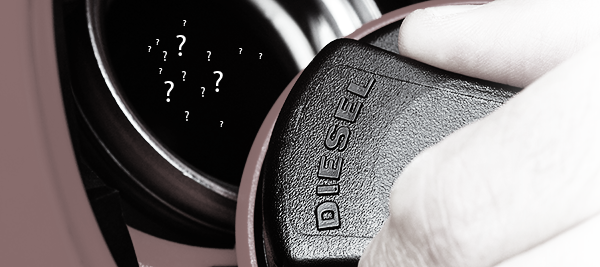 My new car runs on it and I want to know what it is. To begin with, I can't even find a satisfactory and unambiguous definition of diesel. It is unlisted in the Merck Index and Wikipedia says diesel fuel can be many different things. Come on! You can find many pages like this, but where are the hard facts? Petrochemists, step forth.
Gasoline (UK: petrol) is easier to get a decent picture of. There is a bulk of short and saturated hydrocarbons (C4-C12), topped up with a some MTBE, a little bit of ethanol and a dash of aromatics (toluene-ish compounds).
I would love it if someone was able to explain diesel fuel to me using a similar nomenclature. In other words, show me the goddamn structures – CAS numbers on the table, now!