I haven't been able to post anything here for a couple of days. I believe I am excused.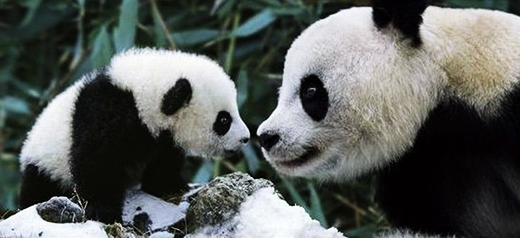 Figure 1. Cute panda bears.
I have left my old job after six years with the big company and just started a new one in a small company. Three days into it today. Wish me luck and endless prosperity! And we are wrapping up the manuscript for the notorious reaction #86 I wrote about before. And my wife says I spend way too much time in front of the computer. And my five-year-old needs my help to finish the last levels of Lego Star Wars III on the PS3.
So please bear (Figure 1) with me. I expect to be back on track in a week or two. In the meantime, enjoy some high quality inorganic chemistry videos – here – for a change!