It just struck me. There has never been a chemistry genius. You can quote me on that, but don't
get me wrong and please do read the entire post first.
Amazing discoveries in chemistry have been made, are being made and will be made. Chemistry has
so far given us penicillin that has spared the lives of many millions, rocket fuel powerful enough to take us to the moon and back, and not the least Slime®.
But have we ever had a genius among us? A real one. I don't think we have.
I'm not saying Woodward or Pauling were untalented. What I am saying is that I don't think
chemistry has had a Wittgenstein, Einstein or a Galilei — yet.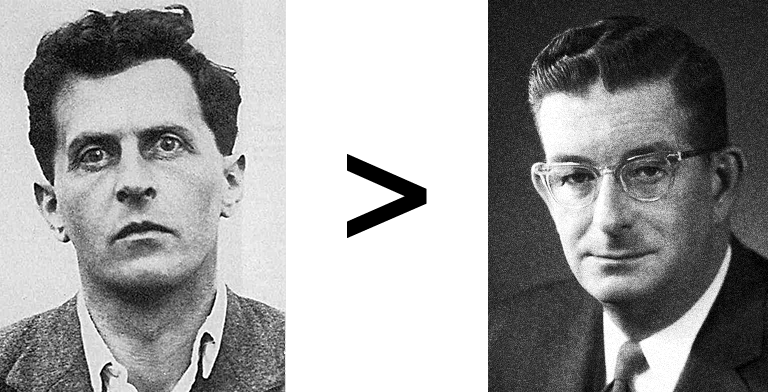 In my book a genius is someone who nearly independently of others and practically alone gives us
unprecedented insights that shake the foundation of accepted beliefs and changes history forever.
(Perhaps also: is condemned by the Catholic church.)
There is undoubtedly a colossal amount of intellect in chemistry today, but do we have a one
individual at the genius level? Have we ever had? I'm not so sure.
At this point in time, I think a true genius is exactly what chemistry could use.
No?
Update January 16, 2013
The response here and on Twitter has been overwhelming. Sorry for not being able to answer all of you in person. In summary so far, lots of fantastic candidates have been presented. Some are so good that I'm actually considering retracting the blog post. Then again, maybe not. I presented an hypothesis. You pour antitheses over me. Together we shape a synthesis, and one day we might even arrive at a thesis. That's the way of science, right? Stay tuned!