We were watching Goldfinger (1964) the other day. Again. You gotta love the real Bond movies. Anyways, in the opening scene, about 1 minute and 47 seconds into the movie, I was able to snap a frame with quite a lot of (medicinal) chemistry in it. The whole shot lasts for about two seconds and remains uncommented throughout the entire story, so I figured something had to be done about it. Here we go, 48 years later: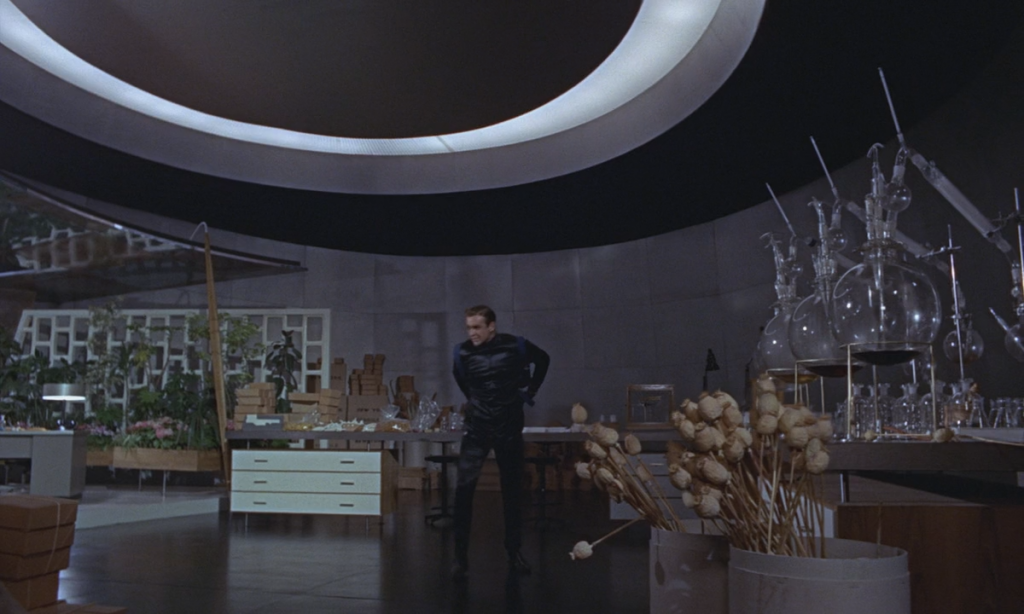 So, what have we got here? To the left in the background there are plants, which we can assume are cannabis sativa. To the right of them is a large table with what looks like bags of pills and stuff like that on it. Suspicious. In the foreground there are a bunch of dried poppies (opium, morphine, you know the drill). Finally, to the very right, three large distillation setups. Nice!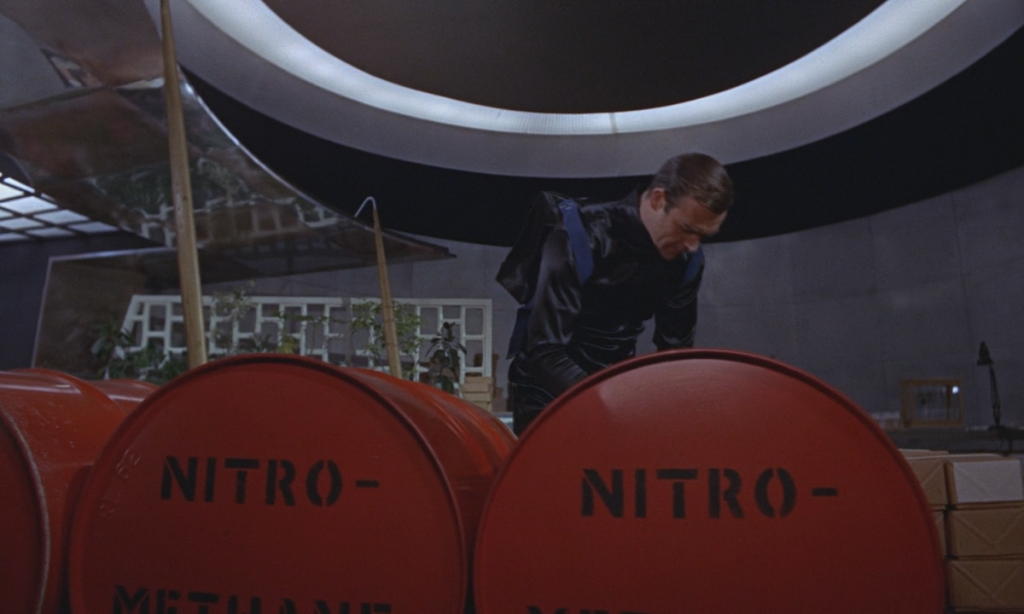 Another five seconds into the movie, after a pan to the left, barrels and barrels of nitromethane. Ha!
… which brings us closer to the article I spotted a couple of weeks ago and wanted to say something about, namely Org. Lett. 2012, ASAP (DOI: 10.1021/ol301713j)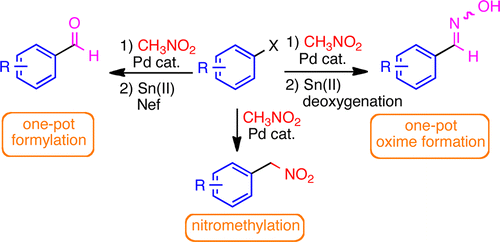 The reasons I felt compelled to post a remark about this one were a) I love new cross-couplings, b) I love nitro-groups and not the least c) whenever you post something with nitro in the title, the big G blesses you with tons of extra traffic (freebie advice!).
To able to go directly from aromatic halides to alfa-nitrotoluenes, and then swiftly to the corresponding aldehydes, benzylamines, nitriles and so forth is pretty damn neat.
Read the paper and add this transformation to your arsenal. I am sure it will come handy one day.