Do you think it is like this? A linear correlation between intelligence and happiness.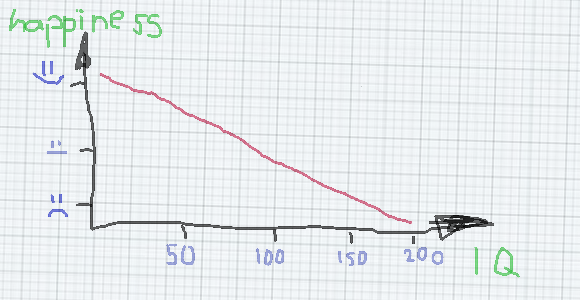 Or is it like this? A local minimum for semi-bright individuals?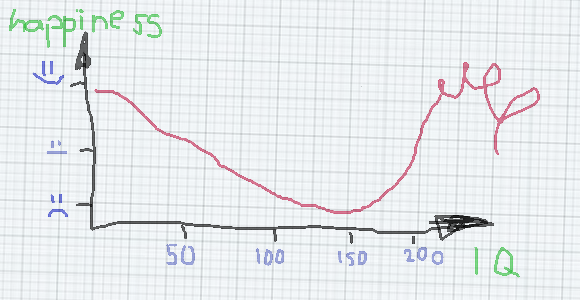 Would love to hear your theories on the matter. Help me out here. I can't make up my mind over the two scenarios. For Linus Pauling's and Bertrand Russell's sake, I sincerely hope #2 is correct.
UPDATE NOV 17, 2011: Looks like I was a bit off. Lisa Simpson and I had similar hypotheses, however, as seen here. Kudos to Chemjobber for the link.