How did you get into organic chemistry in the first place? For me, it started with amphetamine.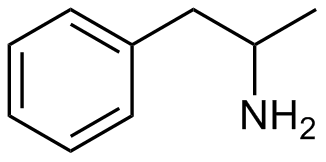 It is not as bad as it sounds.
In the summer of 1994, fresh out of high-school, I was at a party at this girl's place, and some guy I had never met before came up to me and started to ask questions about what I wanted to do in life. I said:
– I am thinking about chemistry.
– Chemistry, huh? Cool. Then you know how to make speed.
– Speed?
– Amphetamine.
I did not get any sleep that night. I could not shake it. I had no idea at the time how amphetamine was being made, or even the chemical structure for it. I am not a person who is comfortable with being without answers. The very next day, a Sunday, I headed straight to the library to ask them if they had any kind of chemistry encyclopedia. I cannot for my life remember which book they eventually showed me (possibly The Merck Index, 9th ed. or so), but this exact sentence is forever etched in my mind:
Amphetamine may be obtained by reduction of the condensation product between benzaldehyde and nitroethane.
What is a condensation product? What is benzaldehyde? What is nitroethane? What is reduction? So many questions. How can I make speed?!
I started reading. I could not stop. I became possessed. It felt so damn close every time I grasped a new concept, but in every answer – another question. Little did I know then that I was several years away from fully deciphering the code, understanding the mechanism for the Henry reaction and getting a personal acquaintance with the intrinsic anger of lithium aluminium hydride.
Ten years later, almost exactly on the day, I defended my doctoral thesis. And here I am today, working full time in the lab to uncover more truths about drugs.
What is your story?