This recent mini-review neither has a written nor a graphical abstract (at least not at the time of writing), but its kick-ass title forced me to download and check it out.
M. McLaughlin, S. Paul, A. Remirez, P. Richardson, J. M. Muhuhi, A. Zlota, J. Knight
"Some Items of Interest to Process R & D Chemists and Engineers"
Org. Process Res. Dev., 2013, Article ASAP (DOI: 10.1021/op300355j)
In a world where "novel", "facile" and "innovative" (my personal favorite) have little credibility left, I think it is admirable when people step forth and describe science using the clearest language possible. When I say kick-ass title, I mean it – no sarcasm on my behalf.
The actual paper then? Just read it. It is jam-packed with goodies in many flavors for everyone who appreciates updates on advancements in practical organic synthesis. My only criticism at this point is that non-process chemists enjoy stuff like this too.
I am taking the liberty to post a couple of snapshots from it, so help me ACS, in hope to grab your attention. Now move that pointer towards the download link and – happy reading!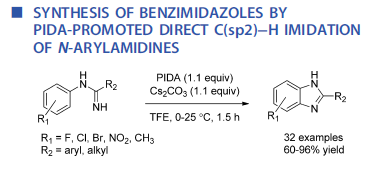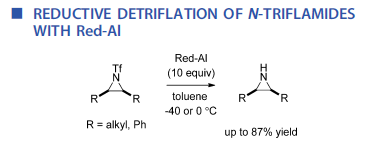 Hm… Red-Al, toluene, aziridines… I feel a presence I haven't felt since…