LSD, Krazy Glue, radioactivity, Teflon, Viagra, X-rays, the planet Uranus, penicillin, corn flakes, gravity – the list of things we would never have heard of if we didn't occasionally luck out as scientists is virtually endless.
Serendipity is roughly "good luck in making unexpected and fortunate discoveries". A good deal of the most amazing discoveries in science ever occurred when one scientist was doing his or her best to understand one thing, and in the process of doing so stumbled upon another thing, which eventually led to insights and inventions that came to change the world forever.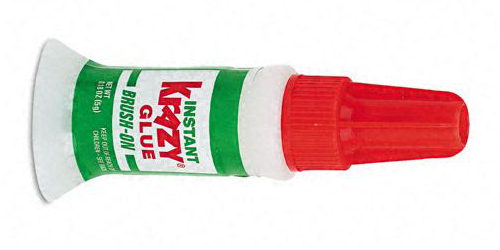 In my humble opinion, serendipity alone is reason enough for society and mankind to perform and invest in science. (Explaining this to a businessman, politician, or my grandmother is much more difficult than performing the actual science.) We do science because we know from experience that we will discover new, cool stuff about the universe, but we are frankly not always sure of what we will come up with, or necessarily in what order and when exactly, before we get going.
Why am I ranting about this tonight? See, I was looking for the original synthesis scheme for chlordiazepoxidethe, the first benzodiazepine (a sedative), because I had this vague memory of a good story around its discovery (a failed last step in the planned synthesis of a dye, actually). One thing led to another, and I ended up reading this absolutely fantastic paper:
Thomas A. Ban, "The role of serendipity in drug discovery", Dialogues in Clinincal Neuroscience 2006, 8, 335-344. (Full version available here.)
You don't need experience in drug discovery, chemistry or medicine to enjoy this one. This is just one helluva great write-up – trust me. Read it NOW!