Do you know what I miss most about studying? Chalk. It's been almost a decade since we last met. There's something eternally awesome about chemical structures drawn in white chalk on a black background.
I didn't like it when everybody began switching over to whiteboards. In fact, I have come to hate these. I don't want to draw my structures in red, green or blue. That's almost as gross as Powerpoint slides. Synthesis is not kindergarten.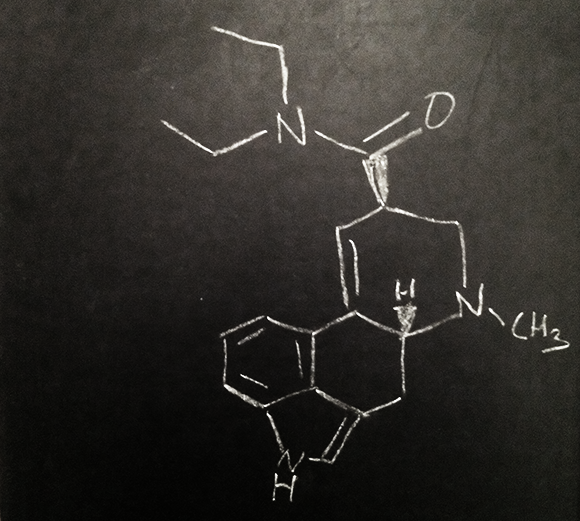 Speaking of kids, I sure hope our new nanny doesn't speak chemistry, because I just drew this on the small chalkboard we have in the kitchen. Tomorrow evening when I get home, I don't want to begin to explain.