The phlogiston theory reigned for quite a while. It held that all combustible resources contain phlogiston, a substance without color, odor, taste, or mass* that is liberated in burning. Once burned, the "dephlogisticated" substance was held to be in its "true" form, the calx.
The theory made good sense for hundreds of years and had its proponents still in the early 19th century. (*One irritating detail, however, is that phlogiston must have negative mass, which does not feel quite right to most people.) Then came the discovery of the element oxygen and everything changed. Again.
This is the beauty of science: That it evolves in an auto-corrective fashion. Those of you interested in the philosophy of science should check out the works of Karl Popper and Thomas Kuhn.
Where was I? Phlogiston, yes. What fundamental concepts in today's chemistry do you think will eventually crumble and fall just like the phlogiston theory did? It is a tough question. One would like to believe that everything we now know, we know for sure. (Side note: In astronomy, as a layman, I would vote for dark matter and dark energy.)
Let me throw out a just a couple – and feel free to add or comment on:
1. Memory of chirality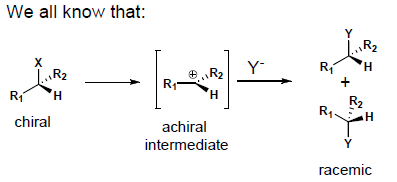 Some reactions, annoyingly, that we know proceed via achiral intermediates (such as carbo-cations, carbo-anions, carbenes and so on) still produce chiral products. As if nature somehow remembered that the starting material was chiral. An excellent write-up with numerous examples is found here.
2. Lewis structures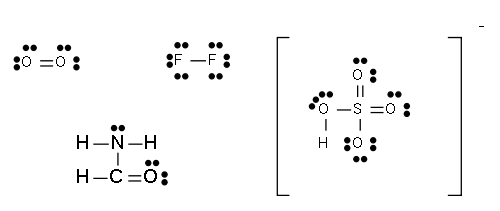 All chemists use Lewis structures to represent chemical structures. Easy. But is it fool-proof? Actually, no. Try for yourself to draw an acceptable Lewis structure for chlorine dioxide (ClO2), keeping track of all electrons. It does not compute, does it? Even Linus Pauling – with two Nobel Prizes in his back pocket – had a tough time with this one.