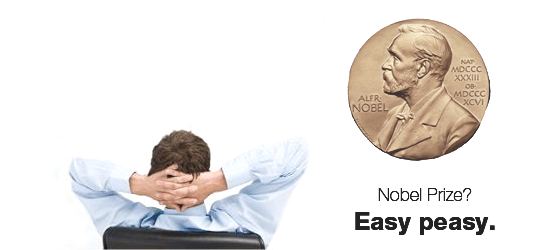 Which was it?
Here is a list of the contestants. In the comment field below, state name, year and a brief justification (using not more than 12 words).
Hint: 1965, R. B. Woodward is wrong.
I am not insinuating someone took a shortcut or did not deserve his or her award. On the contrary, I am genuinely interested in general thoughts around the least amount of work needed to get a job done, in all aspects of everything.
Hit me!