Just to be redundantly clear: The following artwork is a mere work of fiction (and some alone time with Photoshop).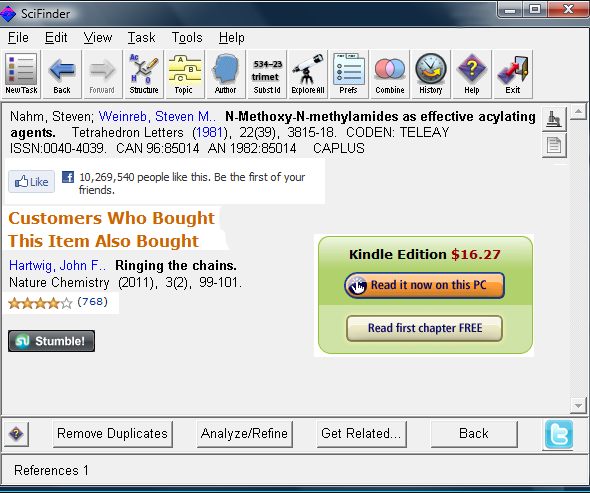 But seriously, wouldn't it be awesome if some of our dusty old applications were spiced up with a couple of Web 2.0 functions?
– Hey SciFinder, the time has come for you to meet Social Media. You will be working closely together in the future.