The past few weeks have been… quite intense. Long story short (beware of national politics): My home country Sweden has the most restrictive drug laws in the Western World. Since preschool, I've been (unsuccessfully) brainwashed with "smoke weed and you will soon be injecting heroin", official police statements such as "it is our mission to make life for junkies a living hell" and "there is no distinction between soft and hard drugs – all drugs are equally and incredibly dangerous." There has been no real debate. Until just recently, when scholars have finally been able to speak their minds, without fear of indirect rejection or reprisal. In my humble opinion, the Swedish system is highly dysfunctional.
In Sweden and other European countries, we are currently plagued with an epidemic of young adults using "spice," which is the colloquial name in use here, like it or not, for synthetic cannabinoids. During 2014 alone, we have seen around 15 Swedish young adults overdose and die after using not yet classified substances. They did not commit a crime, but they died. It is extraordinary tragic and totally unacceptable.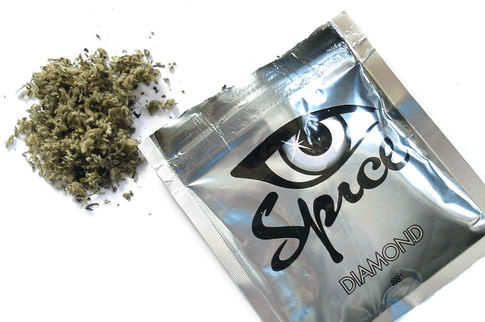 What really set me off was this op-ed authored by a renowned Professor, which was published in one our major national newspapers Svenska Dagbladet (SvD). His mastermind conclusion is that… well, read below. (Sorry for not having the time to translate the original article.) I got so damn angry I was up all night writing a suitable response.
Frankly, I am somewhat surprised my retort was published in the first place, given the circumstances, and I had no idea how much action it would yield. My article was on the top five list of most shared articles on Facebook for over a week. I still have hundreds of unread emails. What I certainly did not expect was that each and everyone who has contacted me take my side. I have medical doctors, attorneys, judges, social workers and even police officers expressing their gratitude. There may be hope for this country after all. Enough said, find below my public retort translated into English (original here).
A DRUG DEBATE IN DIRE NEED OF FACTS

Addiction researcher Fred Nyberg proclaims that the global cannabis legalization wave "paves the road for spice" (SvD Brännpunkt 3/11). His way of reasoning is seriously flawed.


In Sweden, penalties for narcotic crimes are very severe, even in comparison with the gravest of violent crimes, murder included. The nature of the hard Swedish line is presumably just; society and its citizens shall with legal and political means be protected from the dangers associated with the use of intoxicants other than alcohol, coffee and tobacco.

However, facts have shown otherwise; after decades of clinging to the hard line the outcome has been devastating for both society and its citizens. Sweden stands out today, most unflatteringly, as a country with an exceptionally high mortality rate amid drug users, especially amongst our young adults. It is alarming. From this point on, in order to save not only our reputation but health and lives, it is imperative that society acts swiftly and rationally, putting aside all pride. Fighting to the last man in order to preserve the institutionalized Swedish line is both counterproductive and cynical.

Most facts Professor Fred Nyberg put forward regarding new drugs are correct. The most important aspect is that during this year alone many Swedish adolescents have put their own lives at stake to experiment with these new and unexplored drugs; drugs that are not yet formally classified. On this point we completely agree.

However, when Nyberg states that the cannabis legalization wave "paves the road for spice" he traps himself in a classic logical fallacy, and with it his reasoning falls to pieces like a house of cards. If his assumptions were correct, we would observe in the most drug liberal societies a substantial interest in and use of not yet classified substances. As a matter of fact, we are witnessing the exact opposite. In the American state of Colorado, which has legalized both medicinal and recreational use of cannabis, there exists no demand for spice. In restrictive Sweden the demand is very high.

The explanation as to why spice and other as yet unclassified intoxicants have had such an impact in Sweden over the recent few years is much more simple: the intake of these new compounds is not a criminal act. I seem to share this explanatory model with Magnus Callymyr (SvD Brännpunkt 6/11).

Swedish penalties are so severe that when given the choice between committing a crime such as using cannabis or remaining within the realm of the law and using new drugs, a frightening number of adolescents opt for the latter. This, despite the evident truth that spice is potentially lethal while the use of cannabis is not.

From my perspective as a drug discovery researcher, today's situation is absurd and relentless. Cannabis is, despite official Swedish claims, one of few known intoxicants you cannot overdose on, and when compared to some of our most common medicines, is incredibly safe to use. If we as representatives for the establishment are not completely honest about this, we lose all credibility in the debate. I am, however, afraid that the damage has already been made. Young people today have by all right an outstandingly low confidence in drug information provided by Swedish authorities.

Humans' intrinsic yearning for altered states of mind defies law and regulation, in every society, at every given time. Sweden has lost the war on drugs. The time is ripe to swallow our pride and humbly proclaim defeat. It would be devastating to continue such a pointless battle.

Factual information based on evidence and experience saves lives. Decriminalization of the use of drugs saves lives. We could keep on bickering about this until the end of time, while the luckiest victims of these laws are stigmatized and marginalized, and the less fortunate suffer and die. Alternatively, we can work together to fundamentally transform the Swedish system into something much better.

Play with the thought that the use of cannabis has been decriminalized in Sweden today. Would it be that horrible? What we have learned from countries at the forefront of drug policy research, with a more liberal attitude towards cannabis (several of these are European Union countries), is that there is no notable increase in overall drug use, and that enormous economic resources are liberated from the police, the legal system, and the prisons. Moreover, we would pull the rug out from under international organized crime, which today supplies cannabis, and those who act in the legal gray area by providing spice and other potentially deadly substances.

The responsibility to minimize suffering among users and addicts from all walks of life and all corners of our country rests on our shoulders. That a renowned Professor and author in the field tarnishes his credibility by using tabloid phrases such as "death drugs" surprises me a great deal. Other countries have already significantly decreased the number of drug related deaths while successfully keeping the overall national drug consumption down. Those who neither address the scientific facts nor endeavor to take great pain to learn from them can only be described as being willfully blind.

FREDRIK VON KIESERITZKY
Ph.D. in organic chemistry, medicinal chemist, presently CEO at research company Arubedo AB
Original:
https://www.svd.se/opinion/brannpunkt/det-kravs-saklighet-i-narkotikadebatten_4084045.svd
Your comments?